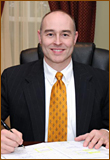 Bradley Morris
Attorney Morris graduated from Boston College Law School with the Wendall F. Grimes Commencement Award for Excellence in Oral Advocacy, and the Best Oralist Award in the Judge Conrad B. Duberstein National Bankruptcy Moot Court Competition. Connecticut law does not certify specialties of law, but Attorney Morris has practiced in the area of real estate law experience, having defended and protected landowner's rights in numerous cases involving residential single family homes, condominiums, municipal and commercial property. Moreover, through his representation of numerous construction clients, Attorney Morris has in-depth experience in real estate law from the legal issues involved in the development of raw land through to final sale of improved property.
Attorney Morris has also authored numerous articles including When A Nor'Easter Blows, What's Your Duty To Remove Ice And Snow?, Res Ipsa Loquitur: Reconing Its Relationship To Retail, Dead Men Do Tell Tales: Connecticut's Dead Man's Statute, and Dead Men Still Tell Tales: Revisiting Connecticut's Dead Man's Statute. Attorney Morris has lectured extensively to emergency response personnel, such as policemen, firemen, ambulance personnel, and 911 telecommunicators. He has been a State Certified lecturer on telecommunicator liability, and has authored and presented two seminars: The 411 on 911 Liability, and Emergency Response Personnel – Immunity Issues.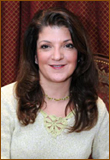 Renee Savio
Renee has been a real estate paralegal for 22 years handling closings in all facets of the real estate industry. She conducts closings for approximately 15 different lending institutions and is extremely knowledgeable about all real estate closing documents. Renee is Connecticut and New York licensed Notary Public, a member of the National Notary Association, a certified and background screened Signing Agent, and a certified Title Abstractor and Title Reader in New York. Renee lives in Woodbury with her husband and three children.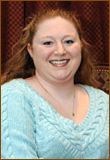 Jill Salvitti
Jill has been a paralegal for 13 years, and graduated with honors from Berkeley College in White Plains, New York with an Associate's Degree in Paralegal Studies. She a member of Legal Secretaries International, Inc., and is certified as a Civil Trial Specialist. Jill has extensive experience with the construction, corporate and commercial aspects of real estate law, and has worked in Connecticut and New York. She is a Connecticut certified Notary Public. Jill lives in Newtown with her husband and son.